Safety Pin – Pune Smart City Development Corporation Limited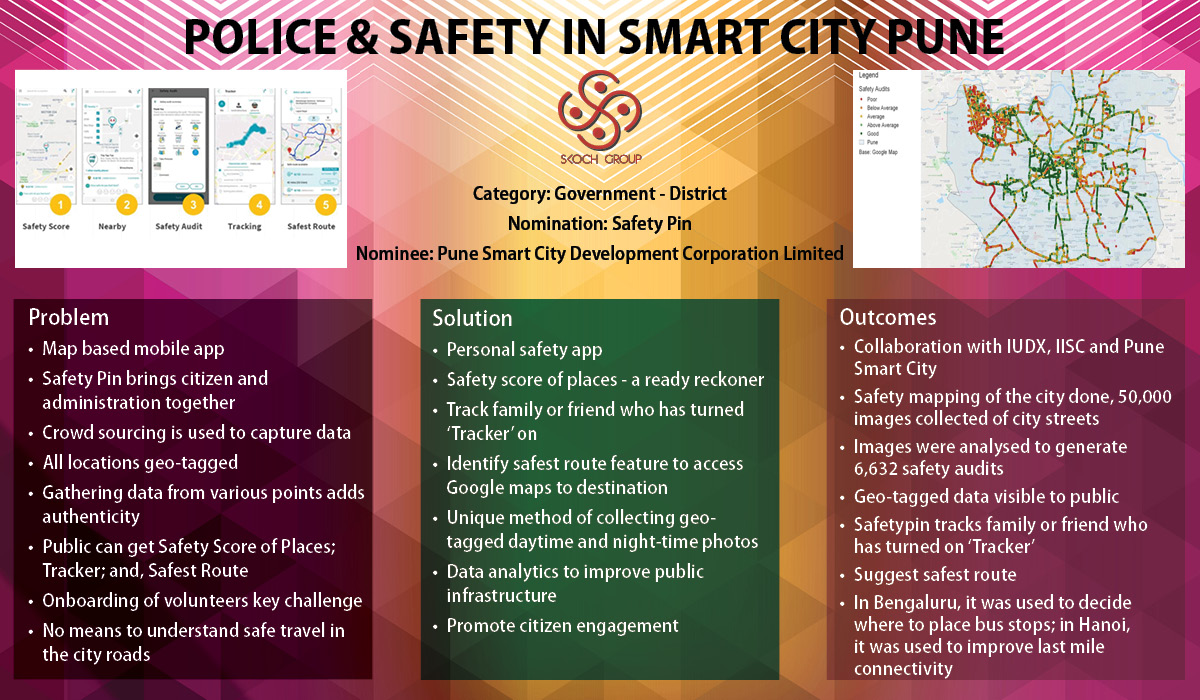 ---
SKOCH Award Nominee
Category: Government – Smart Cities
Sub-Category: Smart Cities – Police and Safety
Project: Safety Pin
Start Date: 01-Nov-2018
Organisation: Pune Smart City Development Corporation Limited
Level: Premium
Respondent: Dr Sanjay Kolte
Voting has been closed for this project. Thank you for participating!
---
Video
---
See Presentation
---
Gallery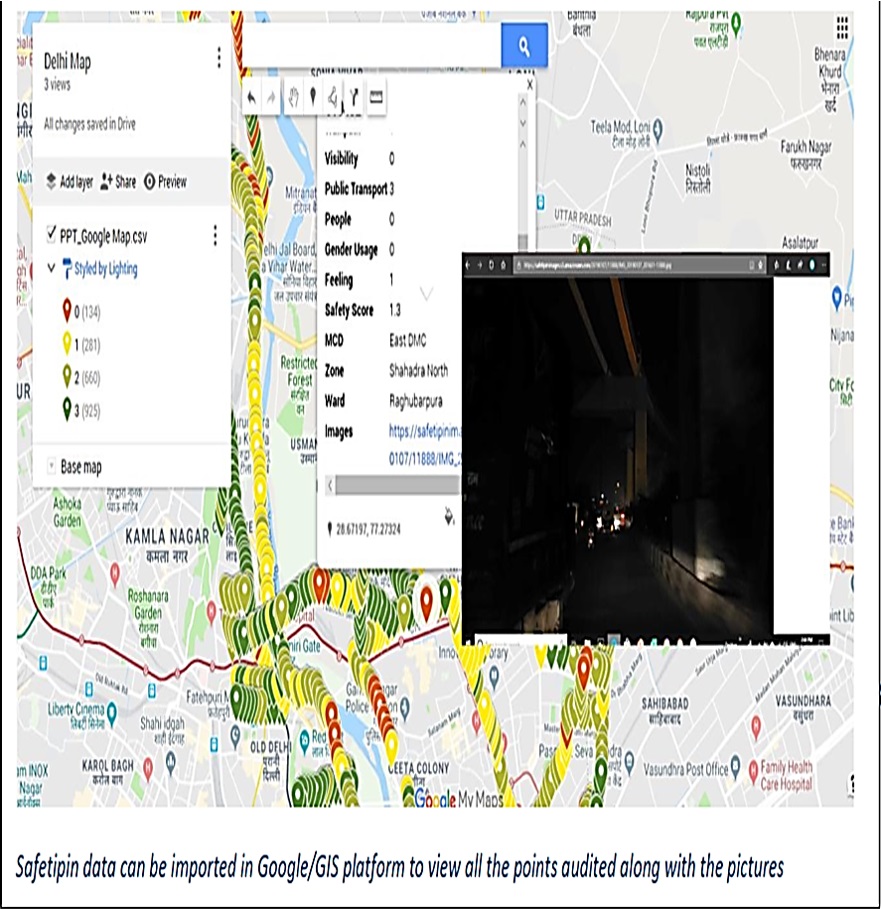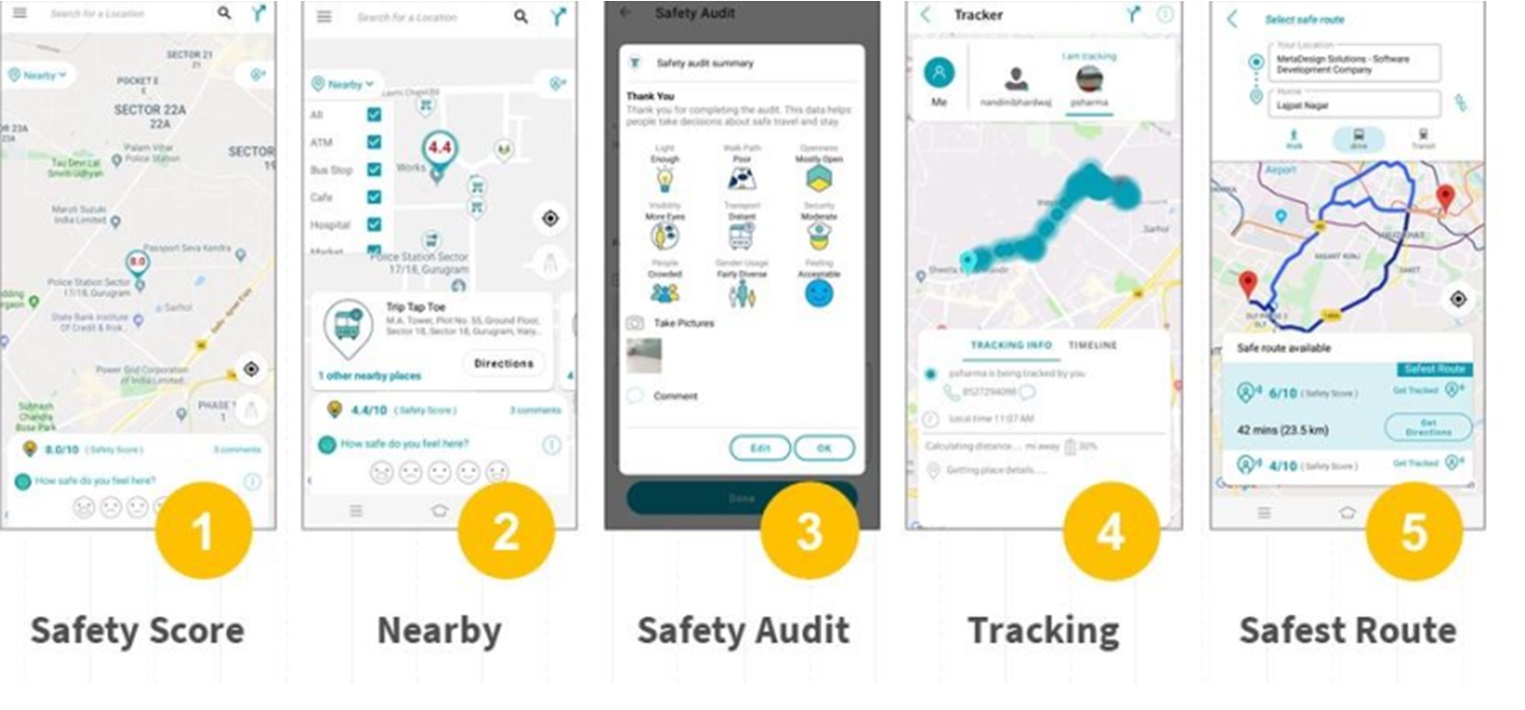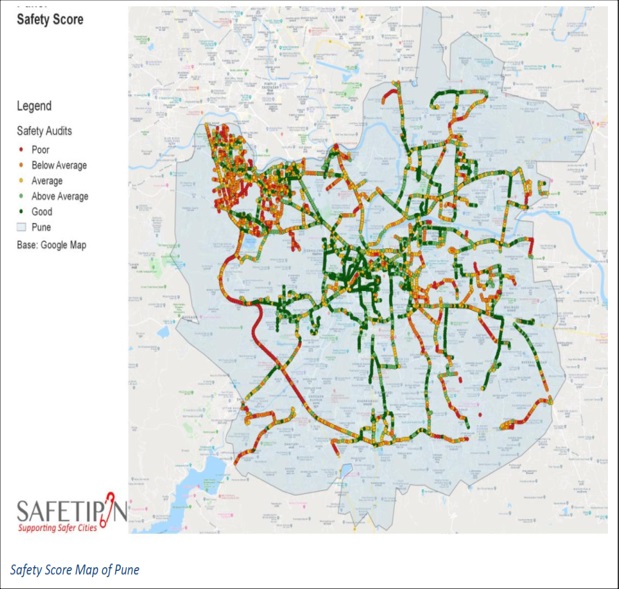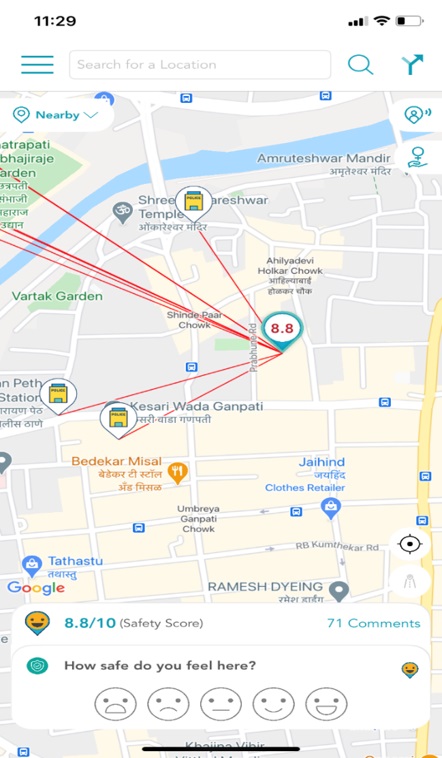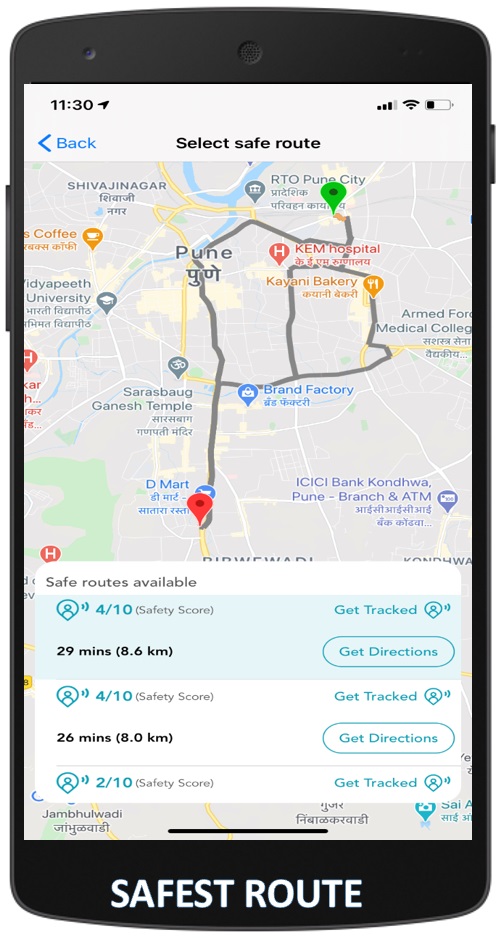 ---
Case Study
SafetyPin is one of its kind initiatives that brings citizens along with administration on to one platform. This is one of the key examples in the country, where crowd sourcing has been used to capture data. Capturing data at all the times of day along with their geo-tagged locations, analysing this data to mark the routes as safe is a novel concept that effectively brings in technology and public safety together. By gathering data from various points in the city, a comprehensive map is obtained, which brings in authenticity to the data as well.
SafetyPin is a map-based mobile application and technology platform (owned and managed by Active Learning Solutions Pvt Ltd) that works to make communities and cities safer by collecting and providing safety-related data on a large scale. The data is made available to all users of the app as well as further analysed for use for the city governments, urban planners and other stakeholders. It is a unique method of collecting geo-tagged daytime as well as night-time photographs and analysing them so that city governments can monitor and improve public infrastructure. In addition, we create custom apps to collect information as per the city's needs and analyse them on the required parameters.
Innovation
In collaboration with IUDX, IISc and Pune Smart City, SafetyPin conducted safety mapping in Pune and collected more than 50,000 images of city streets using SafetyPin Nite app. The images were then analysed to generate 6,632 safety audits as shown in the map below. The different colour indicates the overall safety score at a point with green points indicating high safety score and red being low safety score. This geotagged data has been integrated on IUDX Platform and is available to view for public.
Onboarding of volunteers is one of the key challenges. It was an important step for the success of the project, considering that the data is provided by them on regular basis.
Solution
My SafetyPin App is a personal safety app available to public for free on Android and Apple phones. The use of this app will provide crowdsourced data at the street level and promote citizen engagement. Currently, the data is available for Pune City to view for public on 'My SafetyPpin' app. The data is used to provide the following services to an app user:
Get Safety Score of Places – If one is moving into a new locality or simply visiting a new place, its better if one knows the safety score of that locality or place, vis-a-vis that of the other places. One will have a ready reckoner to indicate the state of existing public infrastructure and personal vulnerability in a new locality or a place.
Tracker – The SafetyPin app lets tracking family or friend who has turned 'Tracker' feature on. You can trace their movement on a map and find their exact GPS location to be able to provide them swift help in case of crisis.
Safest Route – This feature can be used in in an unknown locality. Integration with Google maps displays all possible routes to the destination along with its safety information.
Outcomes
Before the deployment of the solution, there is no means to understand which roads in the city are safer to travel especially at night. With the solution in place, the data is available today for everyone to check and plan their travel.
SafetyPin has now collected data in more than 30 cities in India and outside. Its data has been used by city authorities in Delhi, Bengaluru, Kerala, Panchkula and other cities in India, as well as in Port Moresby, Manila, Hanoi, Nairobi and Bogota. In Delhi, the data was used to improve lighting at 7,800 points in the city. In Bengaluru, it was used to decide where to place bus stops and in Bogota, it was used to improve women's mobility by placing CCTV cameras at strategic locations. In Port Moresby, the data has been used to design a women friendly bus station and in Hanoi, to improve last mile connectivity around the upcoming metro line. Further in Delhi, it has been used by women and girls in low income neighbourhoods to map their safety.
---
For more information, please contact:
Dr Sanjay Kolte, CEO, Pune Smart City at projects@punesmartcity.in
---
(The content on the page is provided by the Exhibitor)