Response to COVID-19, NTPC Limited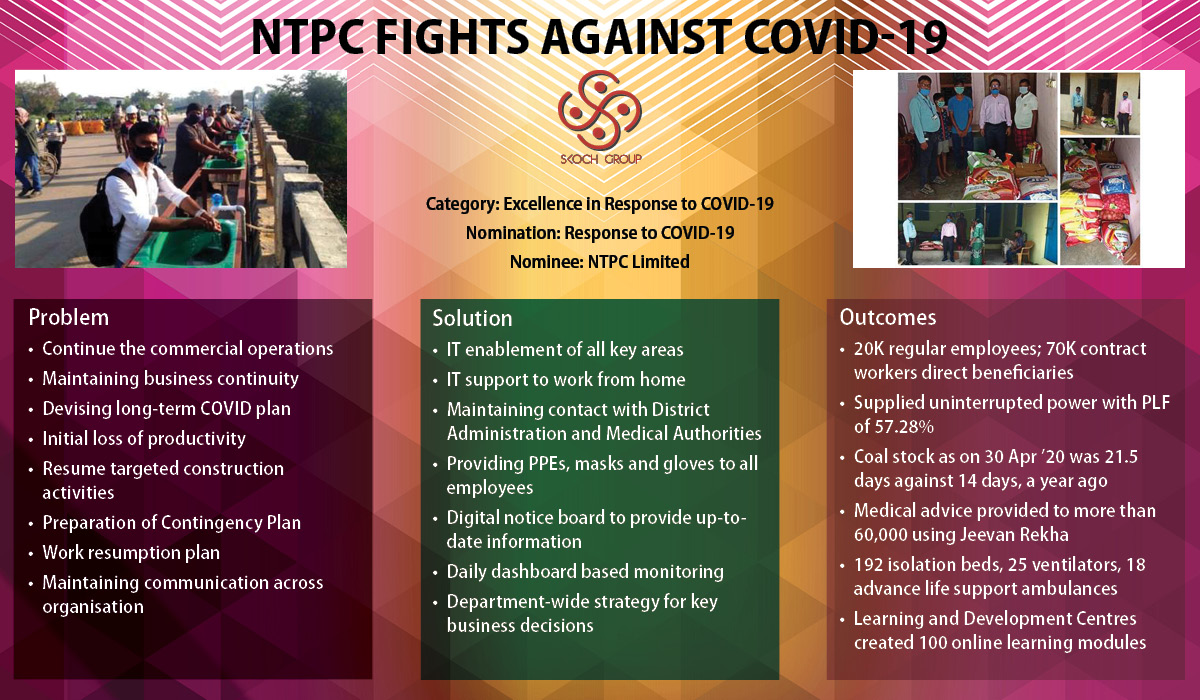 ---
SKOCH Award Nominee
Category: Excellence in Response to COVID-19
Sub-Category: Response to COVID-19
Project: Response to COVID-19
Start Date: 01-March-2020
Organisation: NTPC Limited
Level: Premium
Respondent: Mr Vikas Acharya
https://ntpc.co.in
Voting has been closed for this project. Thank you for participating!
---
Video
---
See Presentation
---
Gallery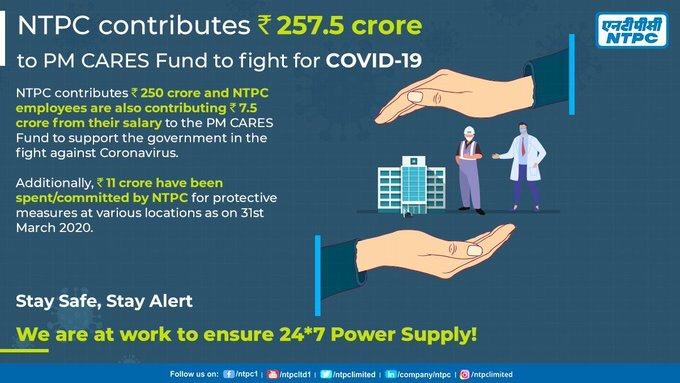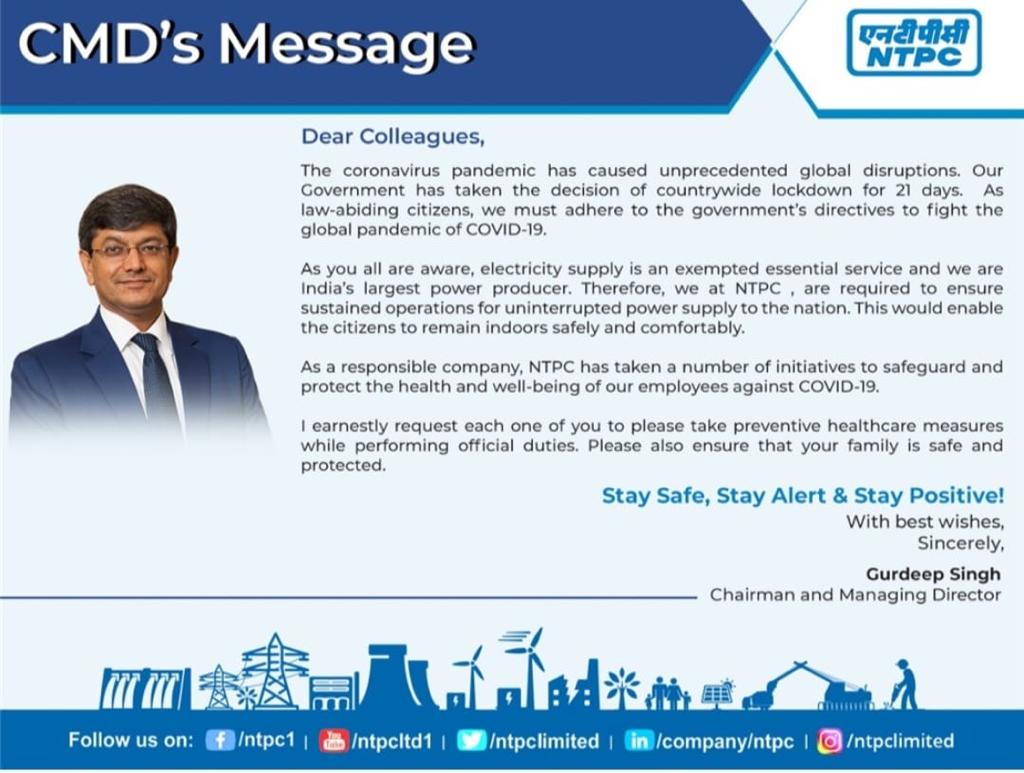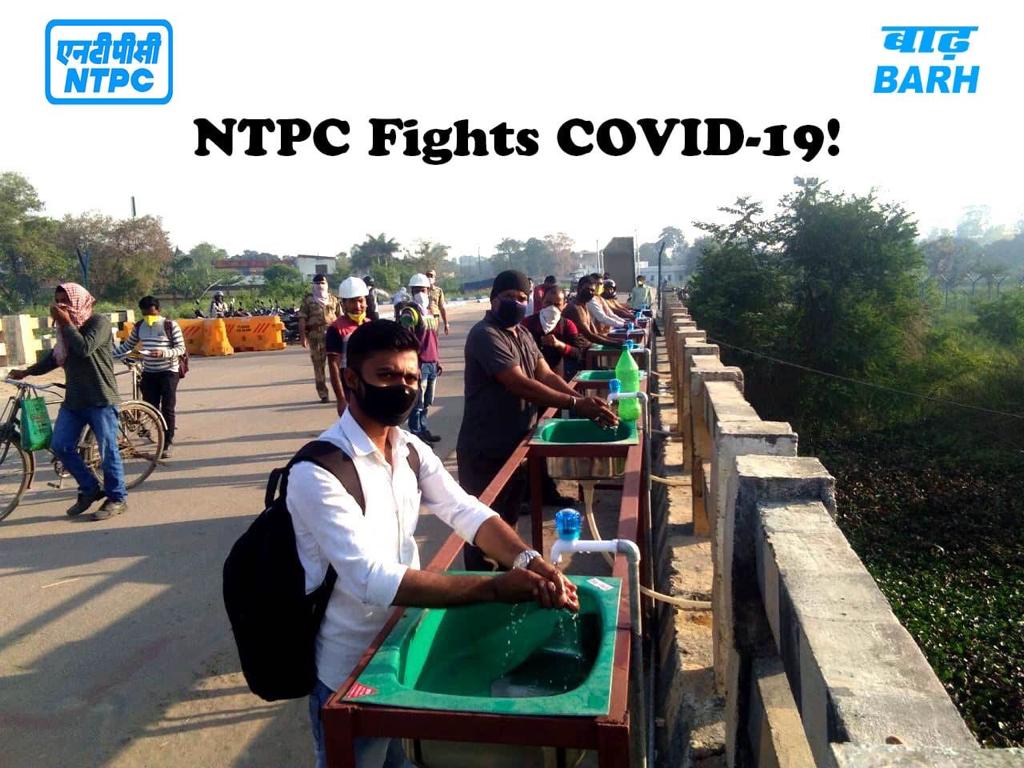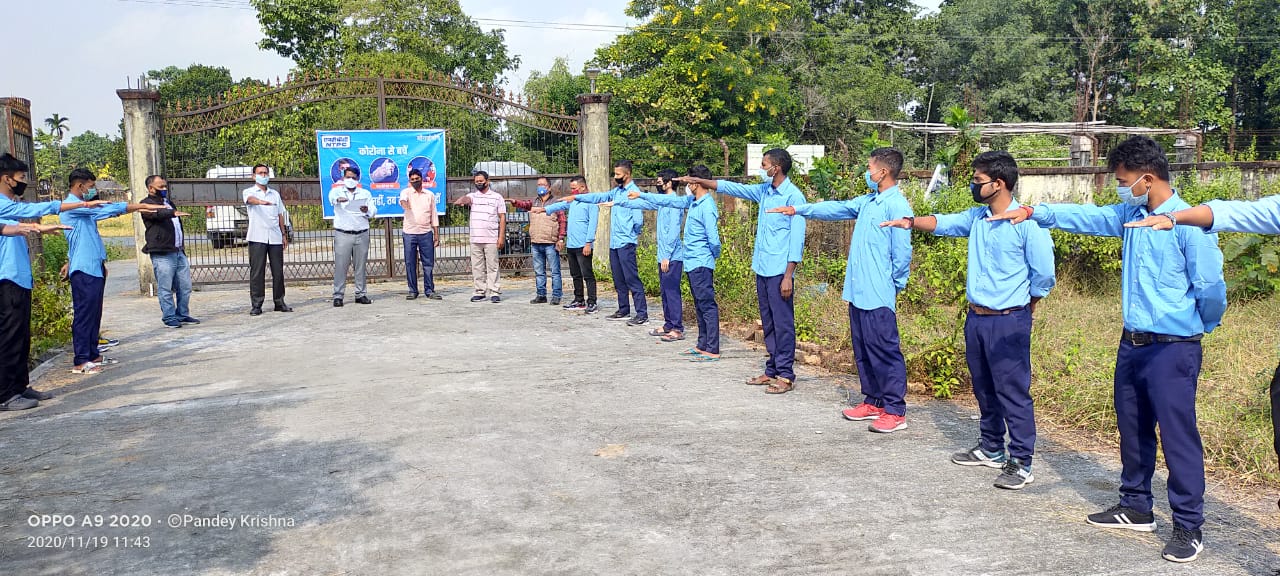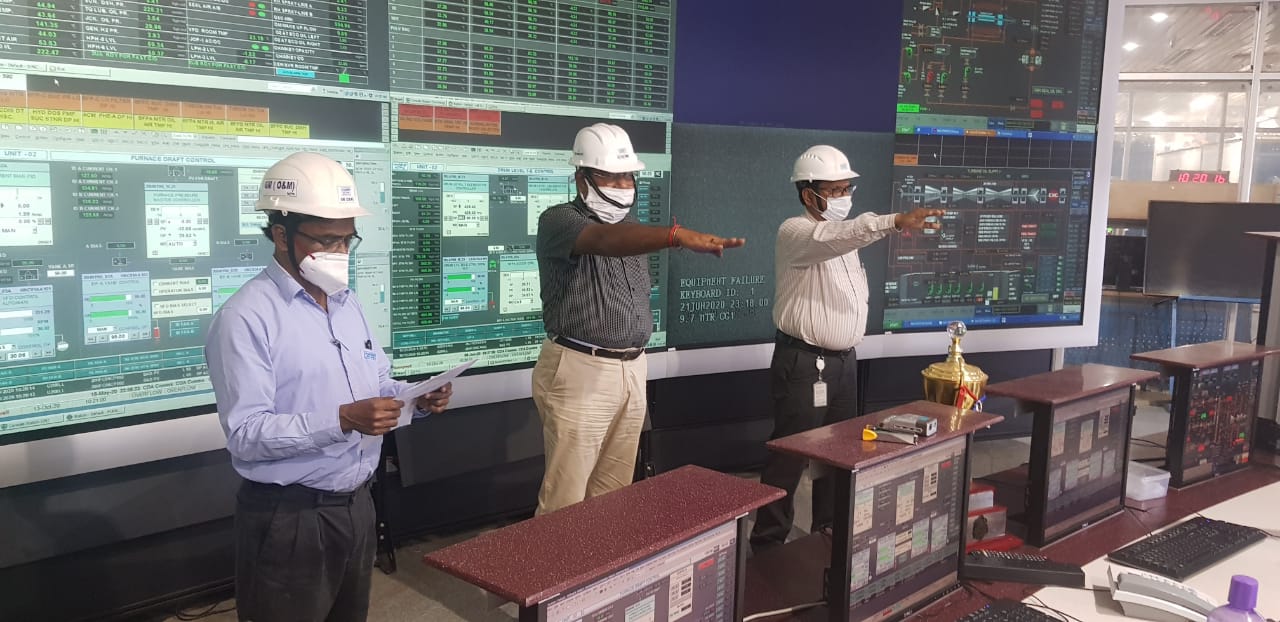 ---
Case Study
Project Summary
In these challenging times, the power utilities have assumed greater importance as electricity is critical to ensure the smooth functioning of health and other government infrastructure.
Electricity supply is an exempt essential service. Being India's largest power producer, NTPC had to be brave in the face of the crisis and respond responsibly to continue electricity generation.
In addition to performing the core responsibility of business continuity (i.e., electricity generation), NTPC has contributed Rs 250 crore to PM CARES fund, Rs 7.50 crore contributed by Employees and around Rs 22 crore contribution made through various company units in the nearby areas to combat COVID-19 prevention and relief.
NTPC with support from internal and external stakeholders has responded to the pandemic situation in an outstanding manner. The NTPC Preparedness and Response Plan included various simultaneous strategies such as the business continuity plan, company contingency plan, communication strategies, work resumption plan, township administration and various other initiatives to serve society and reflect on future challenges.
To achieve better planning and monitoring, NTPC sub-categorised its Business Continuity Plan into 6 major heads as listed below:
Routine Activities
Construction and Overhauling Activities.
Department-wise Strategies for Key Business Decisions/Activities.
Communication and Management.
Contingency Plan.
Work Resumption Plan.
There were several challenges faced pertaining to business continuity in the new normal.
During the pandemic, NTPC has ensured continuous generation of electricity to the nation by taking all precautionary measures to prevent COVID pandemic at the workplace and townships, spread across the country. Right assessment of situation and participative decision making were the key elements of the process of arriving at various SOPs/Guidelines to combat the identified challenges.
Since the power generation activities were to be run on regular basis, a wholistic view and feedback of each and every department was required. Hence, extensive use of IT infrastructure like 15,000 licenses of Microsoft Teams, 3,000 VPN connections provided to the employee and online paperless office working system (PRADIP) helped us immensely in getting feedback and maintaining communication throughout this situation.
The best medical facilities were provided so as to reassure employees and boost morale. Extensive use of Telemedicine Infrastructure such as through C-DAC (Paramarsh App), specialists and super specialists of corporate hospitals are made available to some sites.
Through an in-house platform Jeevan Rekha:
Medical advice provided to 60,000+ patients during lockdown period.
45 hospitals/health centres with around 300 doctors supported by 1030 para medic staff.
192 isolation beds, 25 ventilators, 18 Advance life support ambulances were ready to combat any situation.
Task forces/COVID response teams at every site for implementation and monitoring of various SOPs/Guidelines and taking corrective action were formed. Regular deliberations were undertaken for identification of certain key action points to be taken forward such as:
Identification of business-critical processes, positions and persons.
Engagement model for people who could not contribute optimally in the lockdown period;
Newer engagement model for stakeholders;
Skilling people to make them future ready
Newer Communication matrix & leveraging Social Media for faster communication.
There were various other guidelines and implementation related challenges which were addressed through awareness communication with internal and external stakeholders. Operational SOPs for employees, site operations, external environment management were introduced.
Outcomes
The organization has performed exceedingly well in the time of crisis through continuous generation of electricity.
NTPC supplied uninterrupted power to the nation with a PLF of 57.28% maintaining high availability (DC – 95.68% Coal Stations) during lockdown.
During Apr '20, 13 units (4580 MW) achieved PLF between 95-100% and 13 units (4670 MW) achieved PLF between 90-95%.
NTPC Coal stations achieved PLF of 58.22% in Q1 FY21 as against the National Average PLF of 46.70%.
Financial performance for Q2 – PAT up by 7.43%.
NTPC Singrauli Unit 1, the oldest Unit of NTPC emerged as the top-performing Unit in the country in the first quarter of the financial year (CEA).
During lockdown period, on 16 April, 2020, NTPC has raised Rs 4,374.10 crore via Bonds at a coupon of 6.55 per cent per annum. All requisite activities and coordination work was done through WFH.
800 MW, Unit-2 of Lara Super Thermal Power Project added to Installed Capacity of NTPC taking total installed capacity to 62,910 MWs.
---
For more information, please contact:
Mr Vikas Acharya, Senior Manager at vikasacharya@ntpc.co.in
---
(The content on the page is provided by the Exhibitor)