Hubballi-Dharwad Bus Rapid Transit System – HDBRTS Co Ltd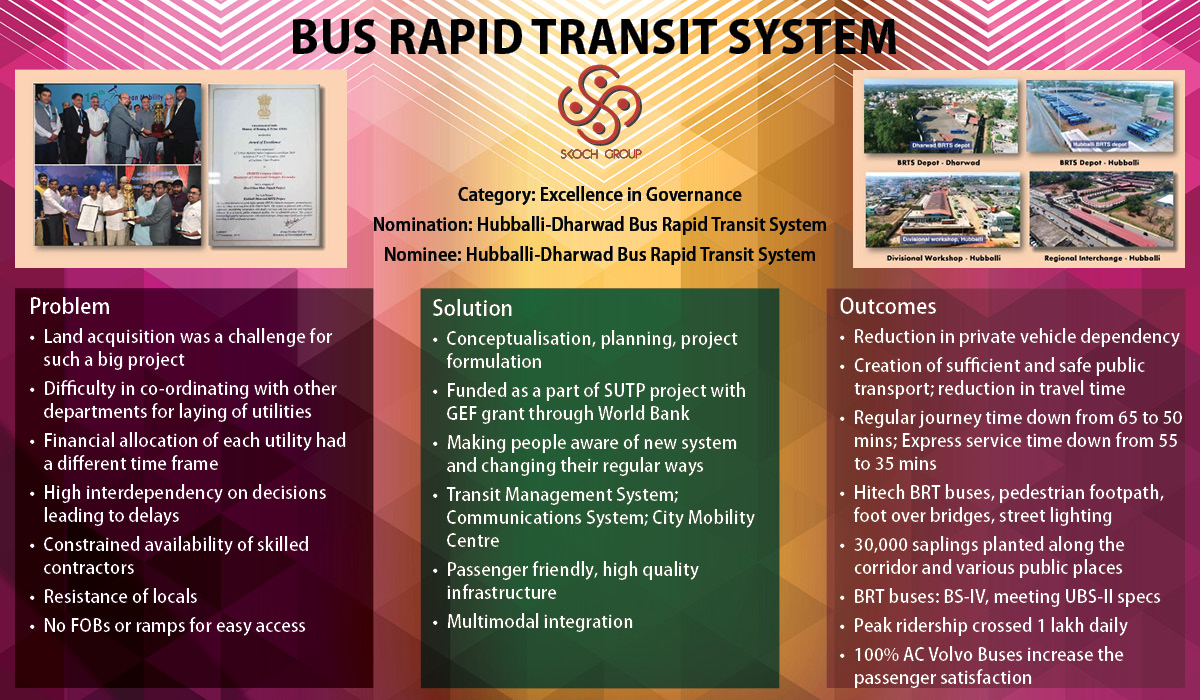 ---
SKOCH Award Nominee
Category: Environment and Sustainability
Sub Category : Sustainable Development
Project: Hubballi-Dharwad Bus Rapid Transit System Organisation: HDBRTS Co Ltd
Start Date: 02-Oct-2018
Respondent: Mr Krishna Bajpai
Level: Club Plus
Voting has been closed for this project. Thank you for participating!
---
Video
---
See Presentation
---
Gallery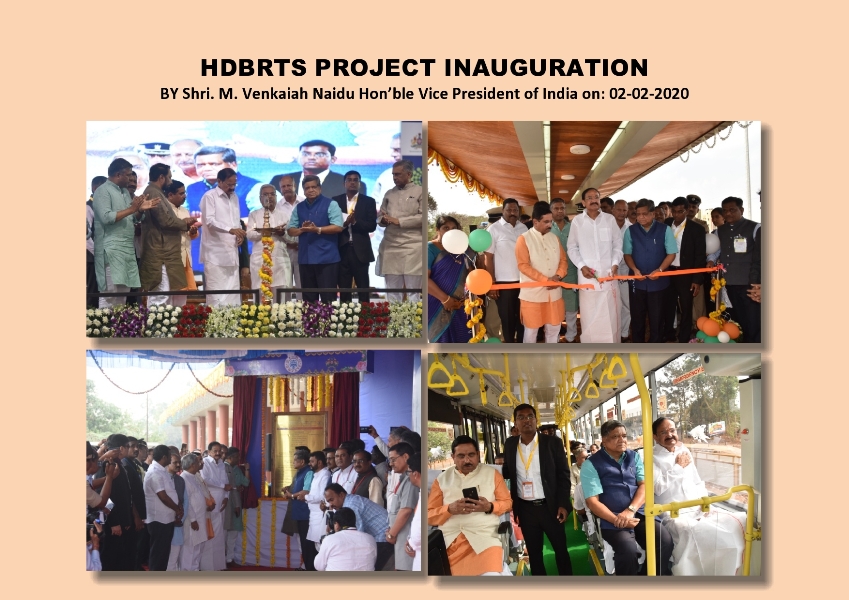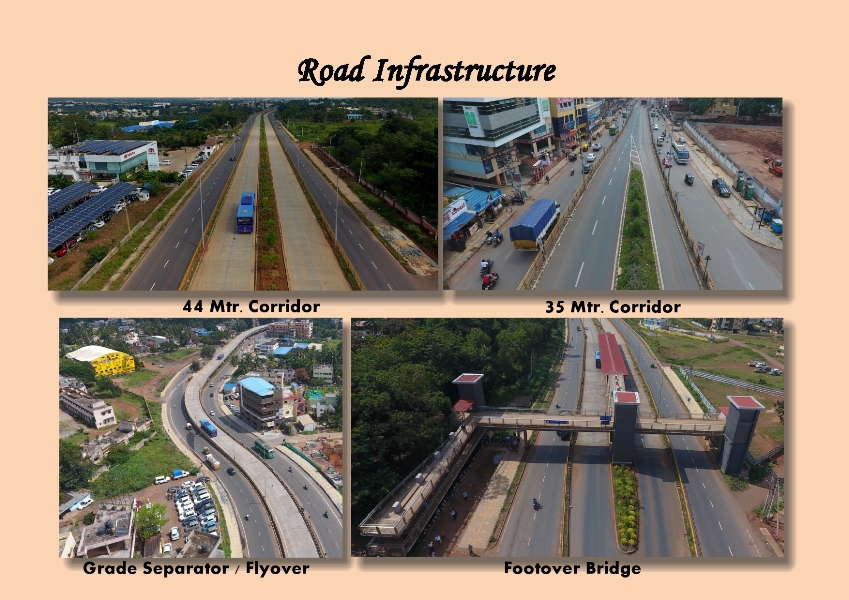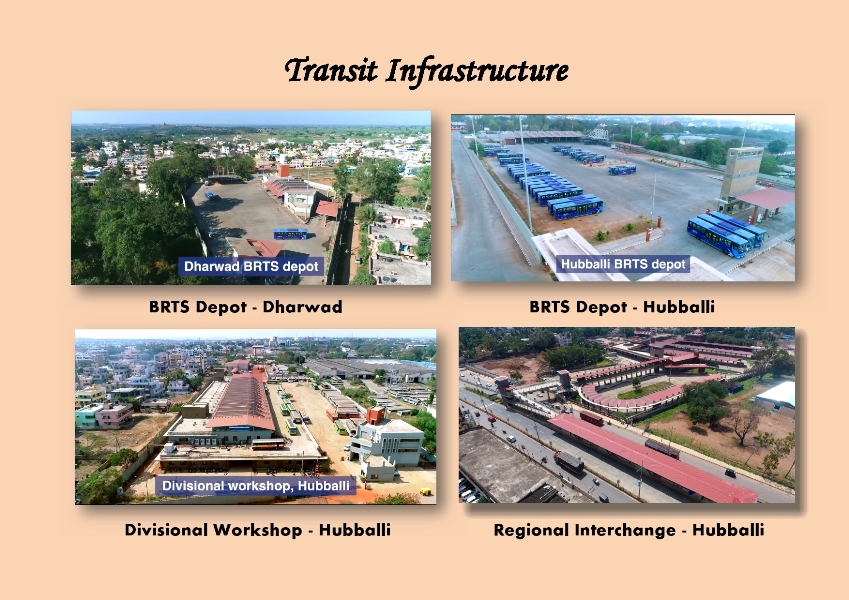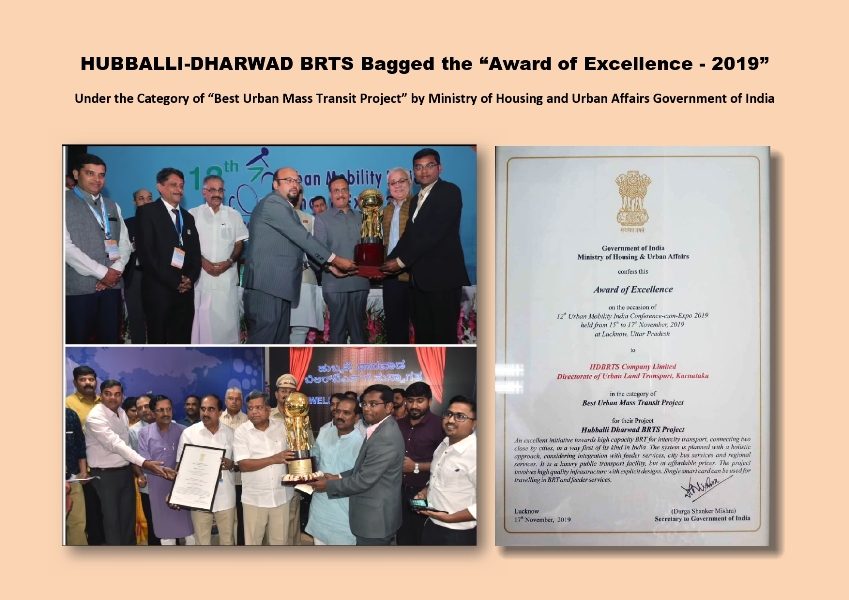 ---
Case Study
The Hubballi-Dharwad BRTS project has been taken up with the part assistance of World bank- Global Environment Facility (GEF) assisted under the Sustainable Urban Transport Project (SUTP) programme. "Hubballi-Dharwad BRTS Company Limited" is a SPV created under Companies Act by Government of Karnataka for implementation and operations of BRTS in Hubballi-Dharwad". The length of the BRTS corridor is 22.25 km from CBT Hubballi to CBT–Dharwad with width of the cross sections ranging from 44 mtr & 35 mtr.
The BRTS corridor includes segregated bus lanes, access controlled bus stations, physical and fare integration with BRT feeder services, off-board ticketing through smart cards and bar-coded paper ticket, intelligent transport system and high quality buses (Standard AC buses). The corridor is designed for operating regular and express services. It consists of 2 lanes for BRTS buses on either side of the median bus station facilitating overtaking lanes for express services. Foot over bridges at six locations, PELICAN signals and synchronized signal management are proposed to facilitate easy approach of passengers to bus stations. The project also includes improvements to transit infrastructure like Terminals, Depots and Interchanges and improvements to Non-motorized Transport Infrastructure.
Salient features of the project:
State of Art technology is used for the Bus station, Foot over bridges, Buses, Adaptive Traffic Control System, Intelligent Transport System etc.
High Class 100 numbers of premium AC busses from VOLVO are procured for the BRTS operation which will provide comfort journey, safety to all the age group especially Senior Citizens and Divyanag, less headway etc.
The Intelligent Transportation System provides high reliability, convenient access to the Bus stations using Smart card and QR tickets automatic validation by Flap-Gates, seamless travel with all public transport services within Hubballi and Dharwad city, reduction in travel time, real time information of all the buses with display at bus station locations and Terminals which will help the users to know the estimated time of arrival and users can avail this services through mobile based application, web based application.
There are 32 median BRTS bus stations accessible to both the BRTS lane is been constructed which is integrated with Foot Over Bridges and easy accessible to the bus station through ramps, table-top and lifts, level boarding has been provided.
The full length of the median and all transit infrastructure sites are being planted with trees and shrubs of various species that suits the local climate. The planted median with more than 1000 tress will provide much needed shade along the corridor and will also improve the quality of travel of all passengers.
To ensure that citizens are able to access the BRT stations easily, continuous and seamless footpath with streetlights, bollards and street side planters has been built within city limits.
All utilities have also been shifted and organized below footpath for easy access and maintenance.
The Adaptive Traffic Control system help in reduction of waiting time at the junctions using sensors and this system is also prioritizes the public transport system.
For more information, please contact:
Mr Krishna Bajpai, Managing Director at hdbrts@gmail.com & mdhdbrts@gmail.com
---
(The content on the page is provided by the Exhibitor)