Era's Lucknow Medical College and Hospital
---
SKOCH Award Nominee
Category: Excellence In Response To COVID
Sub-Category: Corporate – Inspirational or Transformational Performance during COVID
Project: Era's Lucknow Medical College and Hospital
Start Date: 23-Mar-2020
Organisation: Eras Lucknow Medical College and Hospital
Respondent: Mr Mohsin Ali, Khan Chancellor, Era University

Level: Excellence Plus
http://elmcindia.org/
Voting has been closed for this project. Thank you for participating!
---
Video
---
See Presentation
---
Gallery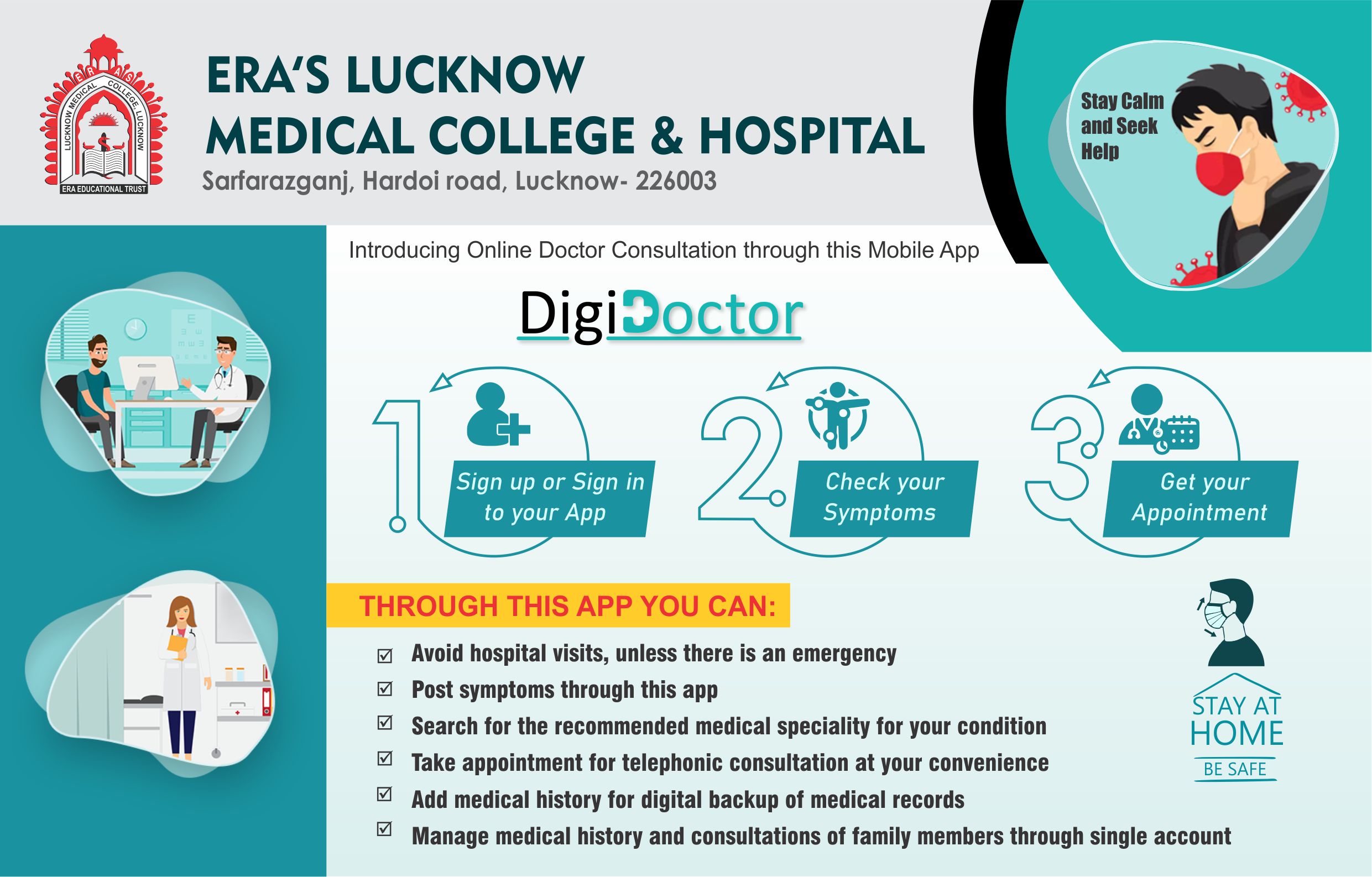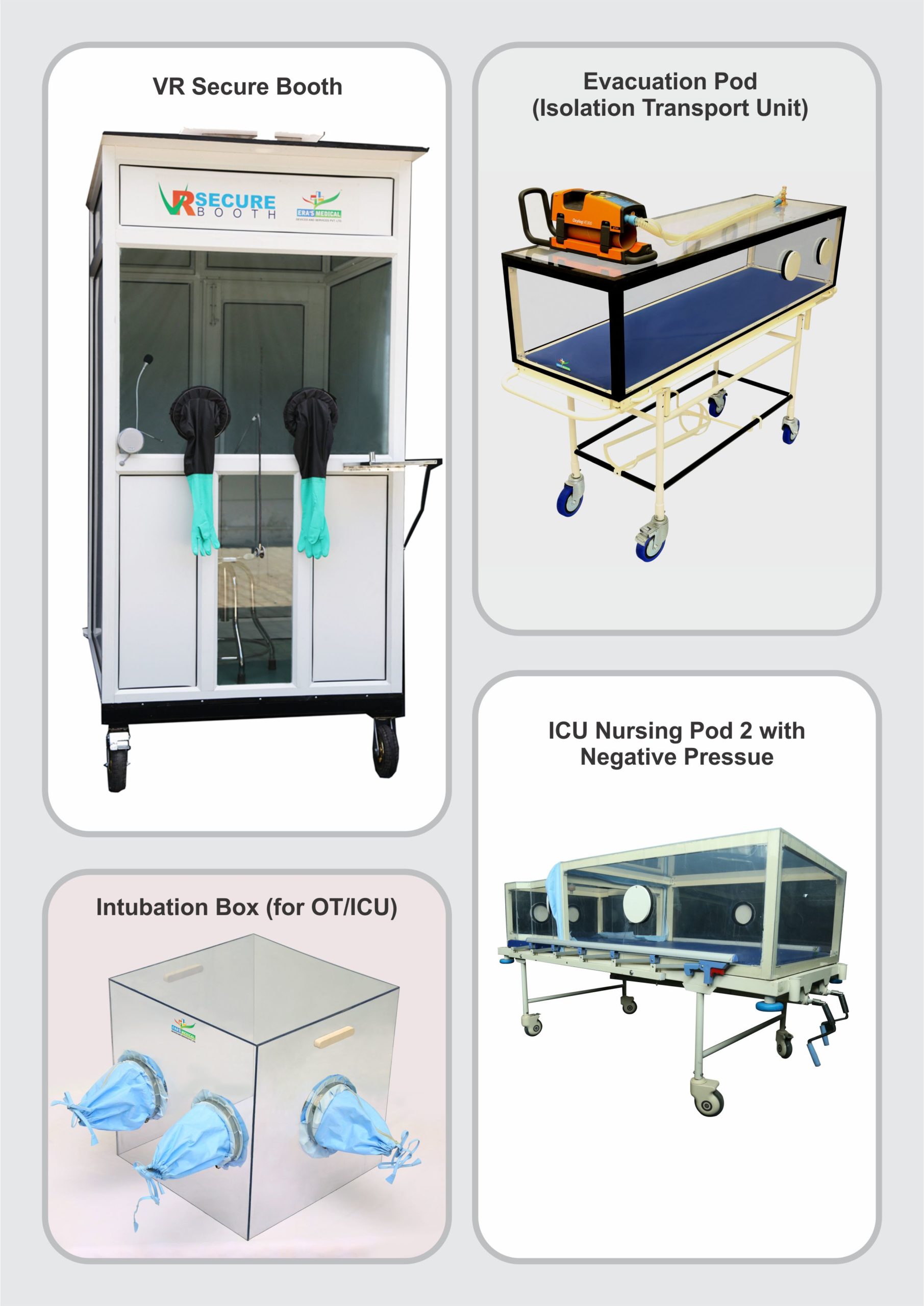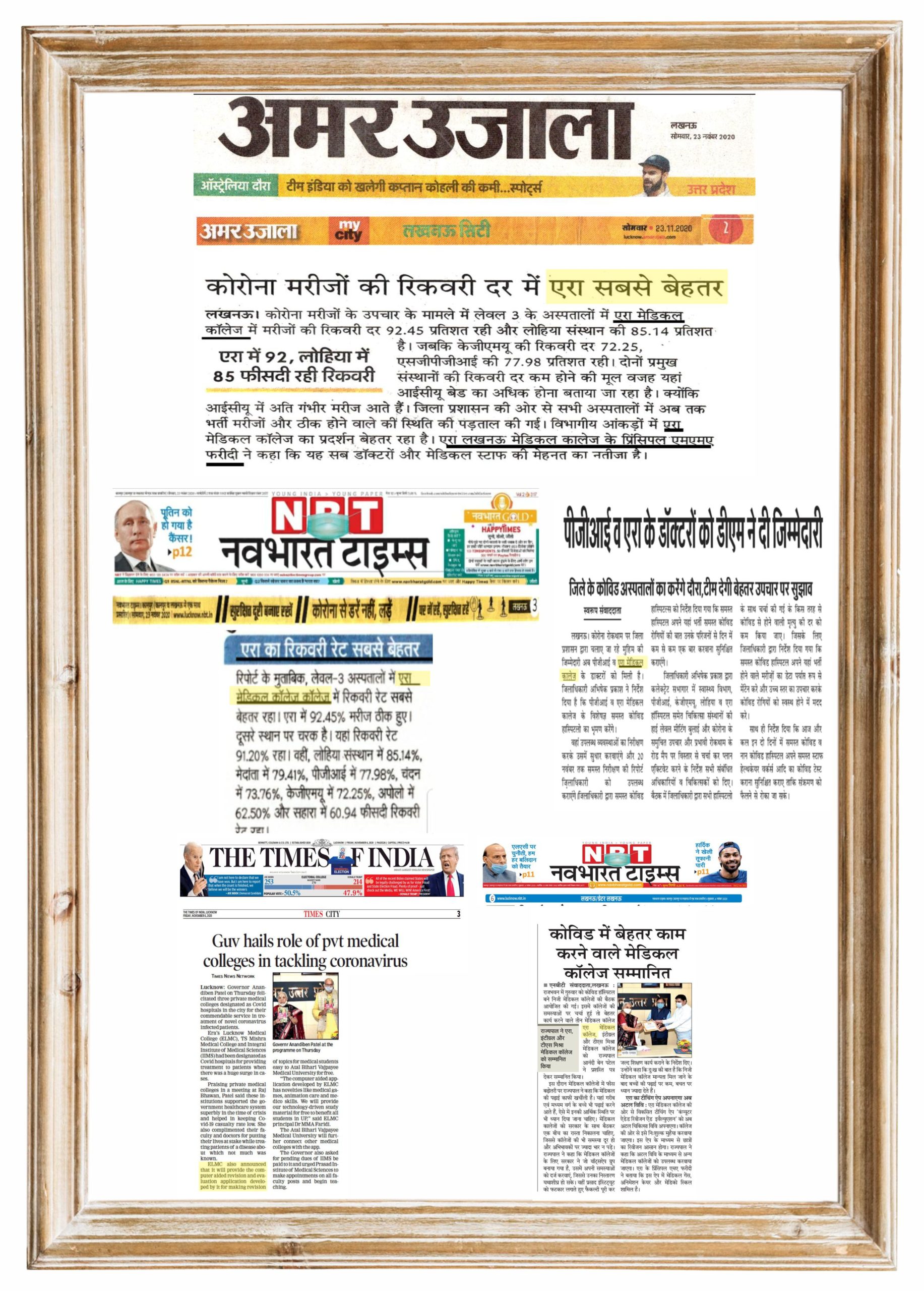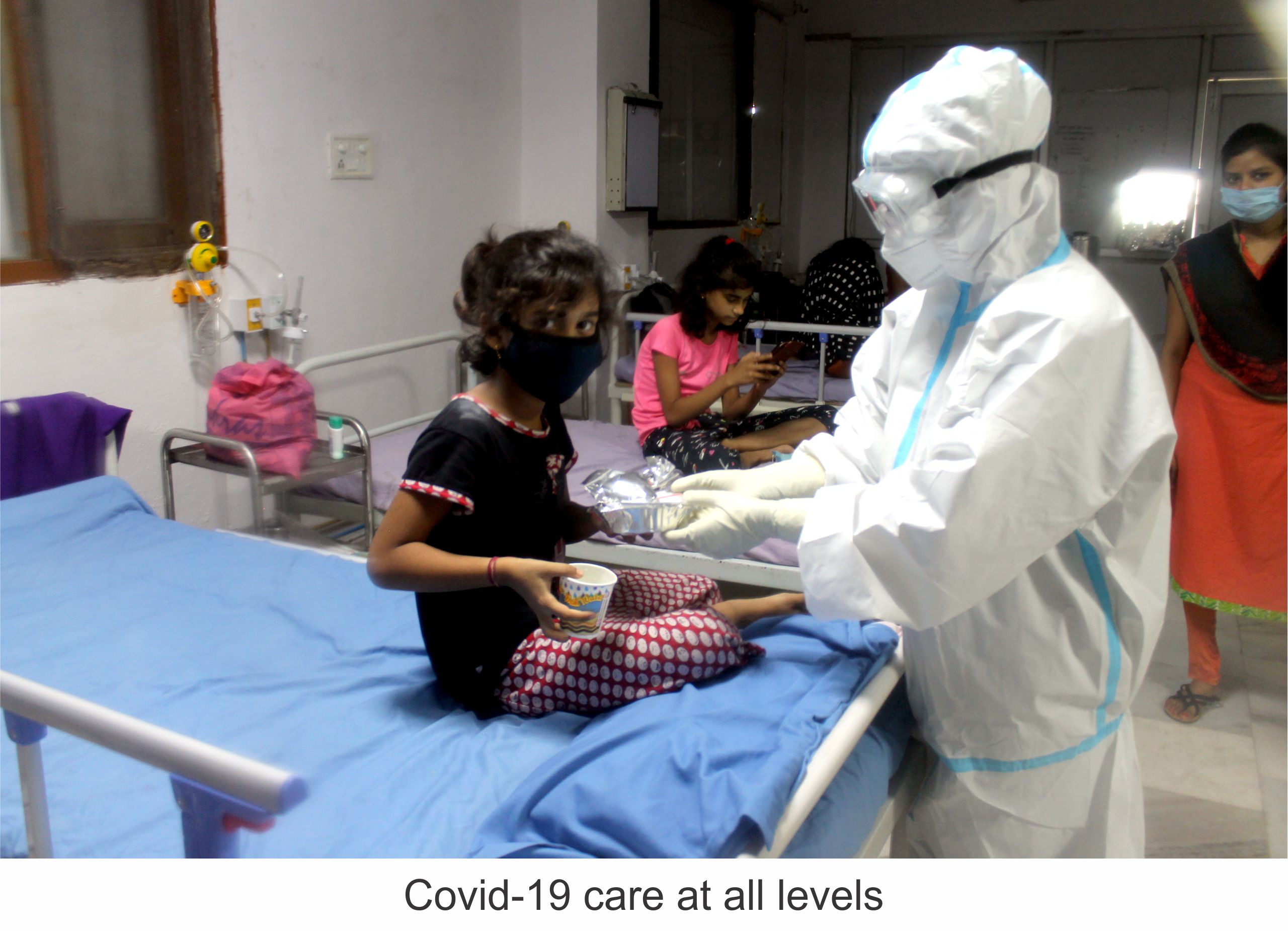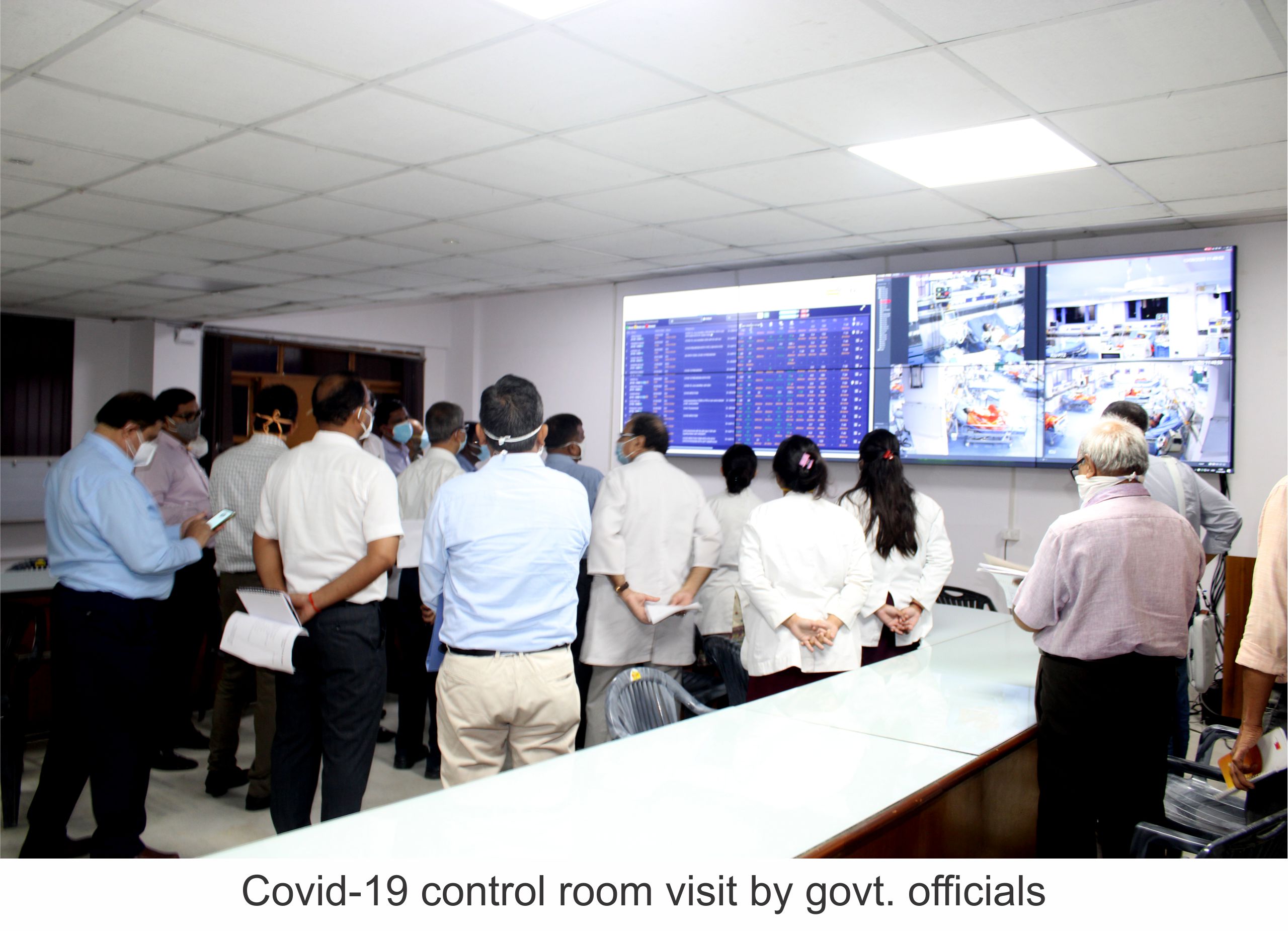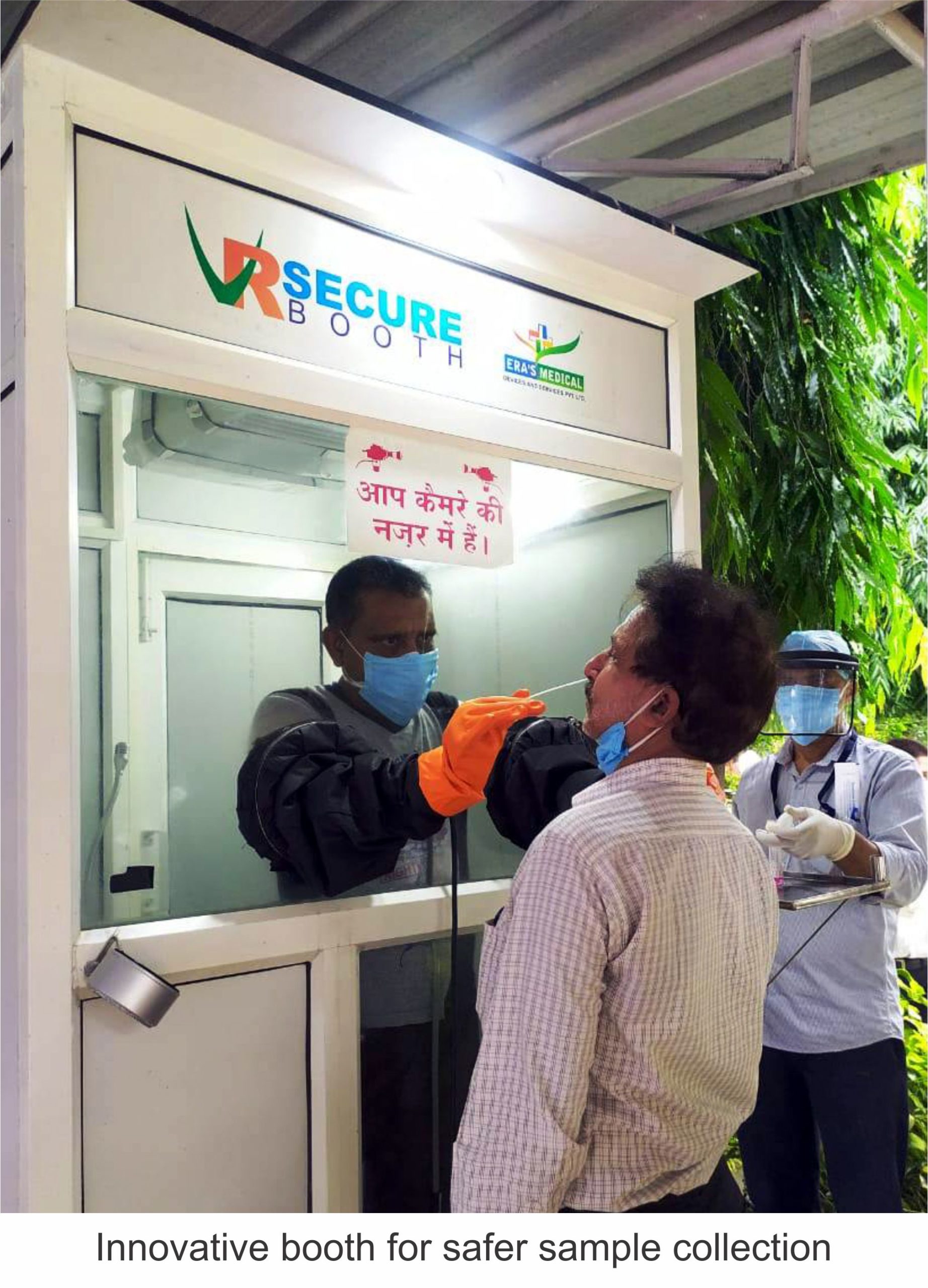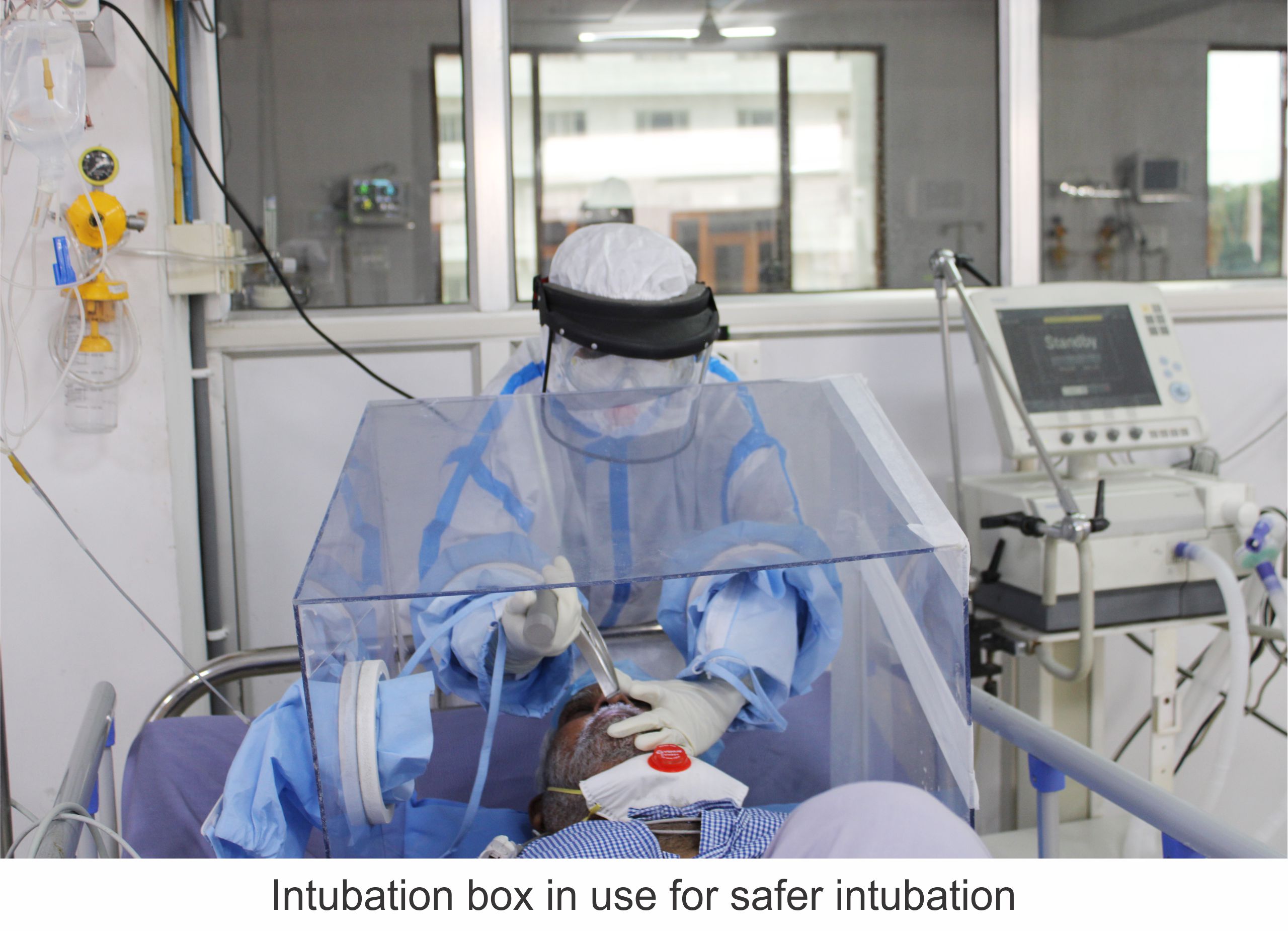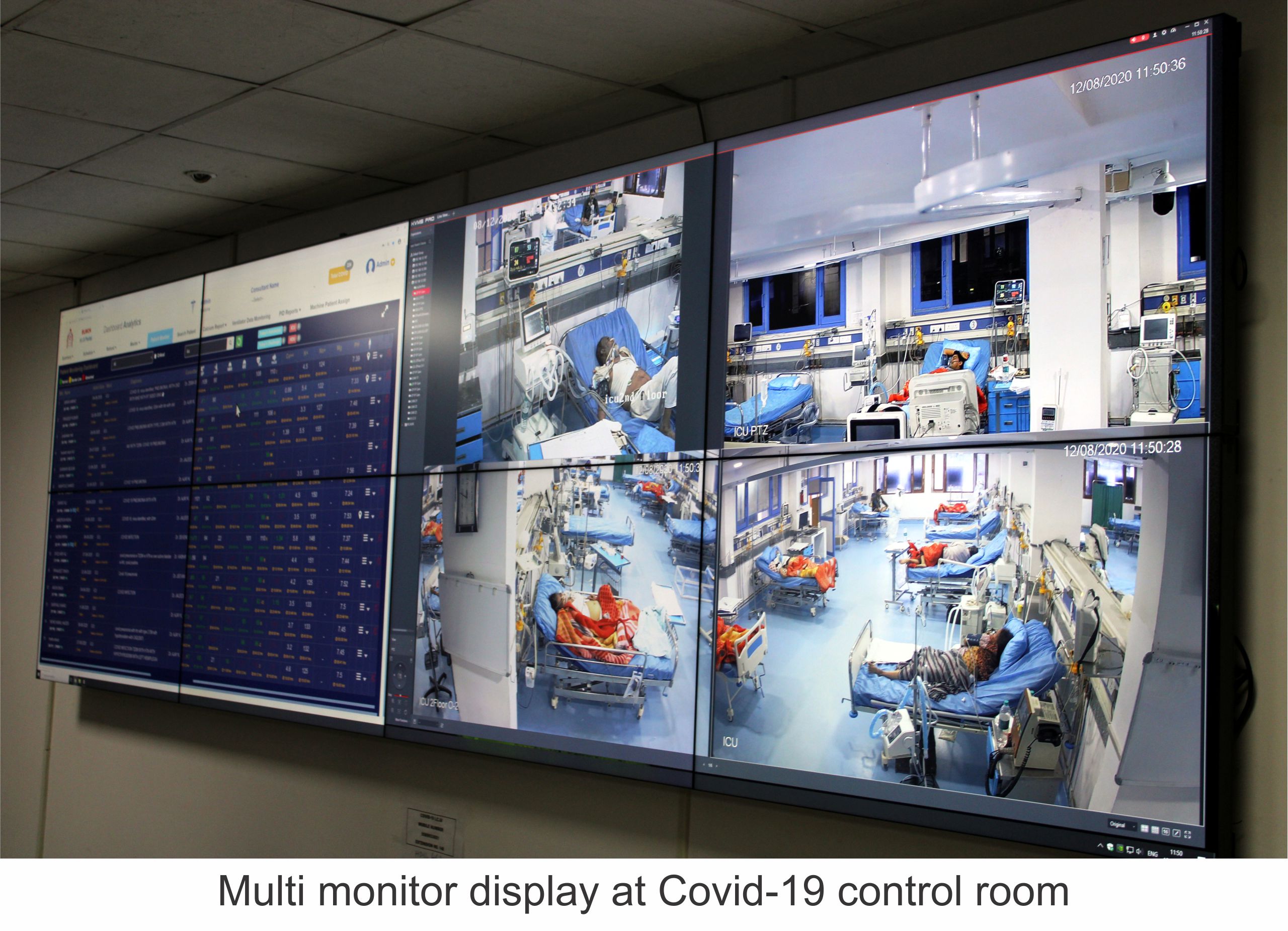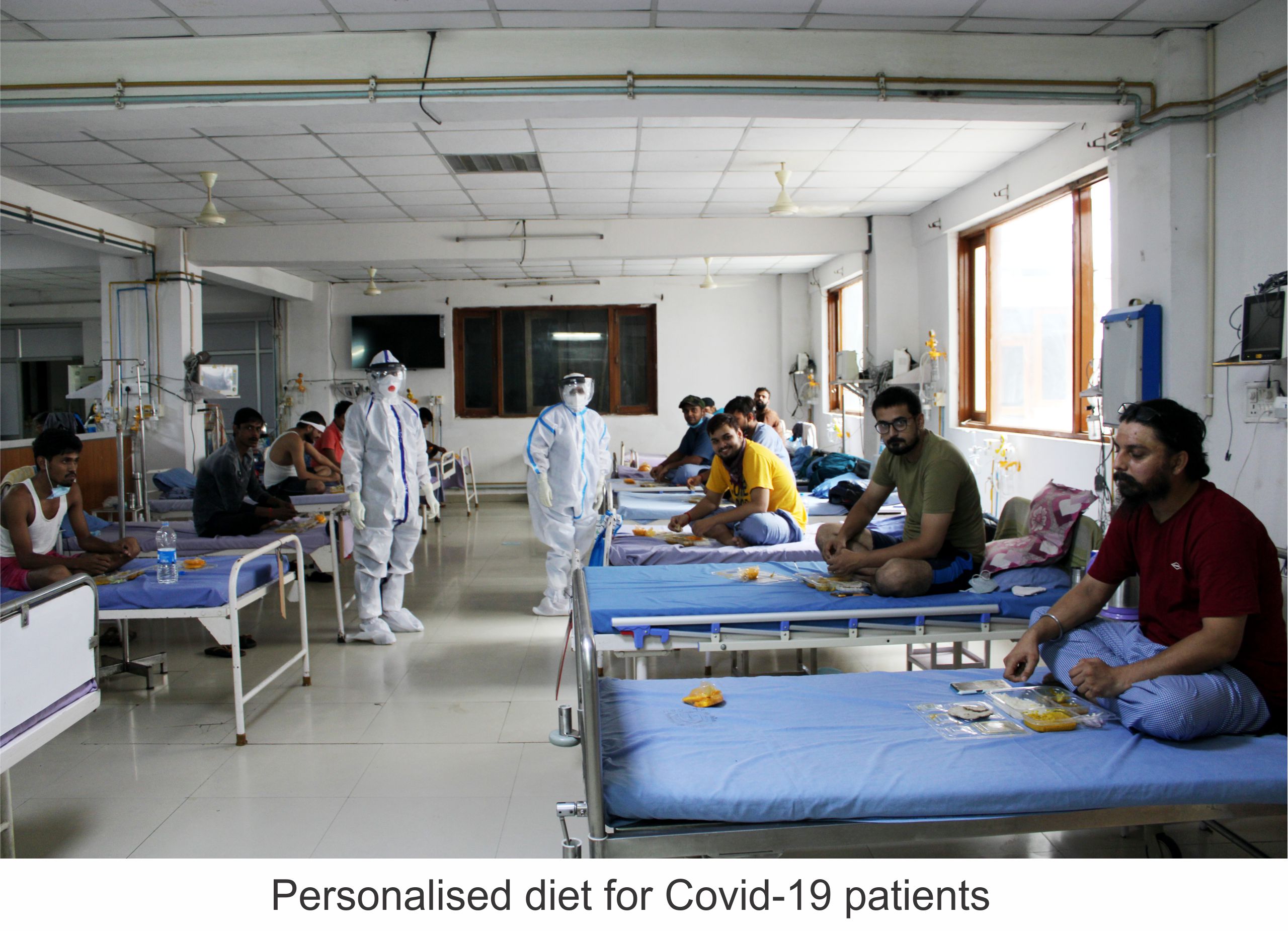 ---
Case Study
A highly trained and devoted faculty supports Era's Lucknow Medical College & Hospital (ELMC&H), where the 850 bed multi-specialty hospital is fully equipped with advanced, world class diagnostic and therapeutic equipment. For nearly two decades, the institution has been functioning as a Centre of Excellence in medical education, healthcare, training and research. ELMC is a private medical college and is affiliated with ERA University.
In the wake of COVID pandemic outbreak, Era's initiated a ramp up of the existing infrastructure to prepare for handling emerging cases. It included, some initial guidelines for the medical and support staff. Soon there were central government guidelines and it allotted 400 beds and allocated additional manpower, set up isolation wards, devised new equipment and assessed the inventory. For those needing emergency medical care, hybrid facilities were created.
ELMC, in collaboration with Era Medical Devices, stepped up the development of patient care equipment with the objective of upgrading COVID19 patient management while ensuring safety of healthcare workers.
A Tele-OPD was started for providing medical guidance to patients. One dedicated Tele-OPD was also set-up for stress management counselling for both admitted patients and their attendants and hospital staff.
Challenges
The biggest challenge faced was the COVID19 case escalation with high patient inflow.
The infectious nature of COVID19 required specialised infrastructure and exposure of healthcare workers to infection was a concern. Initially, the limited availability of PPE kits and other protective gear led to considerable stress and fear of infection among all healthcare workers. Even with all personal protective equipment, some of the healthcare workers were concerned about coming in close contact of patients while performing procedures that generated aerosols such as CPR and intubation.
Handling the cost incurred on testing protocols, management of staff on rotational basis, stocking up on PPE kits, streamlining disinfection procedures and arranging the lodging, boarding and transport of frontline healthcare workers were some of the logistical issues which were managed by the team.
Physicians faced the difficulty of monitoring huge number of patients across ICU, HDU and Isolation wards.
Timely recording of vital parameters of patients in isolation wards at a more frequent rate was also a challenge.
Due to the continuous evolution in the scientific understanding of this viral infection, it was an arduous task for doctors to read up and understand all the drug-drug reactions, drug-food interactions, contraindications in this condition.
Another area of concern was the deployment of senior staff and experienced physicians and healthcare workers who were more vulnerable to infection.
Process
New SOPs were formulated, operational plans of all departments were supervised and enforced on a war footing, and numerous supervisory committees were formed.
For the purpose of real-time remote monitoring, a Centralized Patient Monitoring System (CPMS) was set up to provide doctors with a live-display of all critical patients' vital parameters on computer systems anywhere across campus and on the smartphones. Doctors were deployed for round the clock monitoring of this dashboard.
The ICU Nursing Pod was used for giving CPR to infected patients thereby minimising the risk of exposure to higher viral loads.
Solution
Real-time remote monitoring of patient health parameters through CPMS minimised the number of doctors physically required in the ward, thereby optimising the use of PPE kits.
It also aided in two-way communication with the patient / nurse / doctor on duty in-ward with the senior doctors outside the ward.
Based on vitals and laboratory findings, the dynamic dashboard places the most critical patients at the top. It also alerts in the event of deteriorating vitals.
High resolution PTZ cameras installed in critical wards help assess the patient's general condition and monitor the ward.
In non-critical wards, patients' vitals are measured through Bluetooth enabled Pulse-Oximeters and BP Machines. These machines automatically transmit the data to the CPMS for control room monitoring.
The VR-SECURE BOOTH, an airtight aluminium and glass cabin prevented the influx of infected air into the chamber and its double-layer safety gloves ensured a high standard of infection control that nullified the risk of virus spread during examination and sample collection.
The Nursing pod's isolation chamber was self-contained with negative pressure and provided maximum protection and safety to the patient and the medical personnel.
DigiDoctor, a tele-medicine app was developed and made available for OPD patients who could contact doctors for treatment and follow-up without visiting the hospital.
This app maintained records of the diagnostic health reports, medications and inquiries of the patient. The doctor can access all of this data anytime and from anywhere.
Era's research team made significant progress in recognising nutrients and foods that supported by clinical evidence for the management of COVID 19 and its associated inflammation. Through molecular docking technique, they found green tea, turmeric, parsley and chamomile tea as having promising activity against the viral proteins SARS-CoV-2, the virus responsible for COVID19.
The ICU Procedure Chamber is self-contained with its own negative pressure pump to impart maximum protection and safety to the medical care provider.
All admitted patients were prescribed special nutritious diets designed by expert dieticians to provide the nutritional requirement specific to each patient's individual needs.
Outcomes
All patients are referred through the CMO office for admission to the various facilities. It is satisfying to note that with all requisite measures taken, we have been highly effective in ensuring proper treatment of the COVID-19 patients and till date over 2300 patients have been discharged from Era hospital after complete recovery. Some of these patients were extremely critical and high-risk cases on ventilator that were successfully extubated. Being a level 3 COVID facility, our patient load comprised of those requiring inter-disciplinary management. We have successfully carried out normal deliveries and caesarean sections of COVID positive mothers and have provided post-delivery care to the new-borns as per protocol. Dialysis has been routinely performed for countless number of patients with a separate set of equipment for HCV positive case. Besides this cardiology, neurology and urology interventions have also been done for many patients. More than 1500 doctors, nurses and other hospital staff working in shifts are involved in patient care.
The entire infrastructure at Era was divided into two sections, namely a separate COVID facility and a non-COVID section.
We began at ground zero with no COVID adaptive resources in place. After deployment, we had a trained workforce and appropriate facility, with new SOPs to operate as a fully functional COVID facilities. New safety requirements were explicitly adopted keeping in mind the infectious nature of the virus. COVID specific ICU & HDU units and new isolation wards were established.
Exposure of healthcare workers such as doctors, nurses and other hospital staff was an immense threat specially the senior experienced doctors and hospital staff. Using a centralised patient management system, we ensured that an optimum number of staff was in active duty at any given time. Those at high risk of infection were deployed at remote facilities to help in centralised patient monitoring.
Treating patients in the absence of real-time data was a challenge for doctors. The Centralized Patient Monitoring System (CPMS) not only gave them access to patient data but also facilitated two-way communication with in-ward personnel. It also made provision for consultation with senior doctors who because of age restrictions could not visit the patients in person. Use of VR secure booth for patient examination and sample collection resulted in minimising the usage of PPE kits and other protective gear. ICU Nursing Pod, Intubation Box and Evacuation Pod helped to provide the requisite medical treatment with minimum exposure. To optimize the nutritional needs of the patients, a Therapeutic Diet was provided to all in addition to the treatment which enabled them to fight the virus in a much more efficient way.
In the absence of the usual in-person OPD, Era also began e-consultations through DigiDoctor. Till date, more than 7500 telemedicine consultations have been done through this app free of cost.
ERA's Lucknow Medical College and Hospital, along with King George's Medical University (KGMU) and Dr. Ram Manohar Lohia Institute of Medical Sciences (RMLIMS) is a part of a Phase III Clinical Trials of Antiviral Drug Umifenovir conducted by Central Drug Research Institute (CDRI) Lucknow.
Till date we have treated almost 2400 cases and counting. We are the leading L-3 facility with the maximum number of patients in the state of Uttar Pradesh. Our effective treatment has resulted in a recovery rate of more than 96% and a mortality rate of 3.7% which is the lowest in the state, and perhaps in the country, for an L3 COVID hospital.
---
For more information, please contact:
Mr Zaw Ali Khan, Additional Director at official@elmcindia.org
---
(The content on the page is provided by the Exhibitor)