Inspirational or Transformational Performance during COVID-19, The West Bengal State Handloom Weavers Cooperative Society Ltd (Tantuja)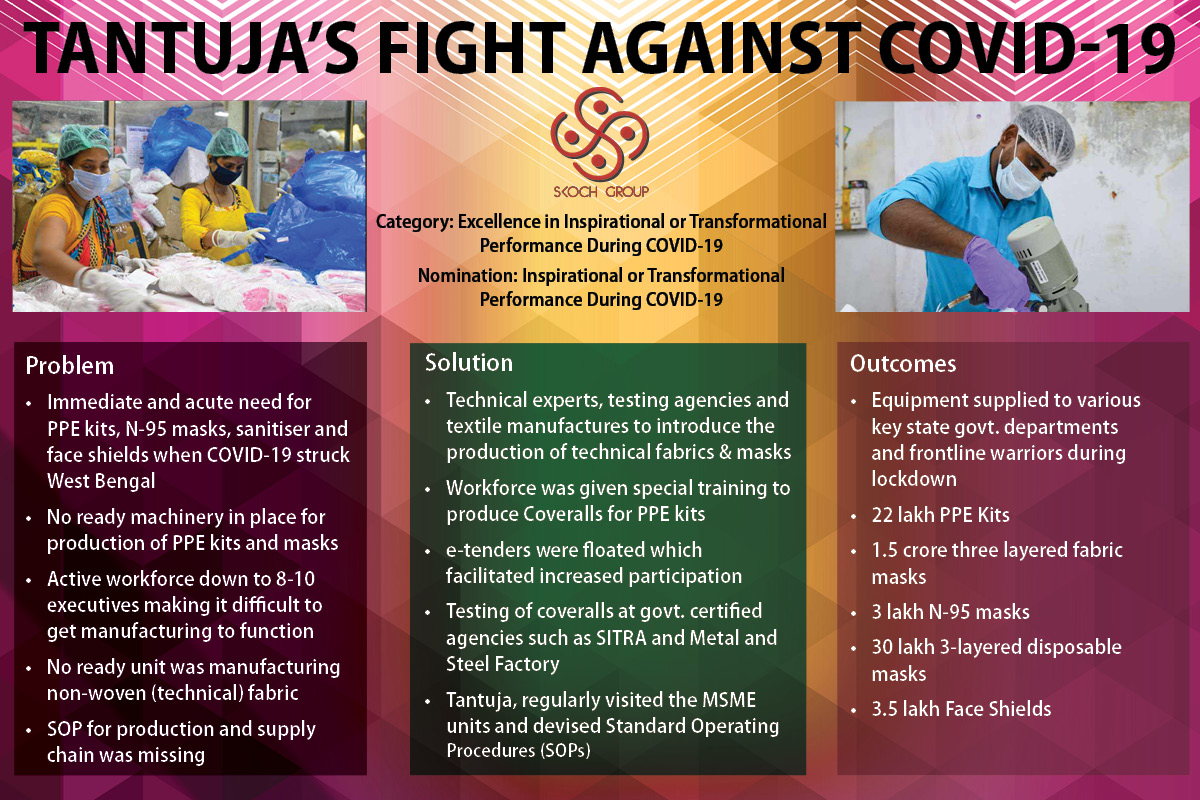 ---
SKOCH Award Nominee
Category: Excellence in Inspirational or Transformational Performance During COVID-19
Sub-Category: Inspirational or Transformational Performance during COVID-19
Project: Inspirational or Transformational Performance During COVID-19
Start Date: 23 March 2020
Organisation: The West Bengal State Handloom Weavers Cooperative Society Ltd. (Tantuja)
Respondent: Mr Rabindranath Roy, OSD & EO Managing Director

Level: Premium Plus
http://www.tantuja.in/
Voting has been closed for this project. Thank you for participating!
---
Video
---
See Presentation
---
Gallery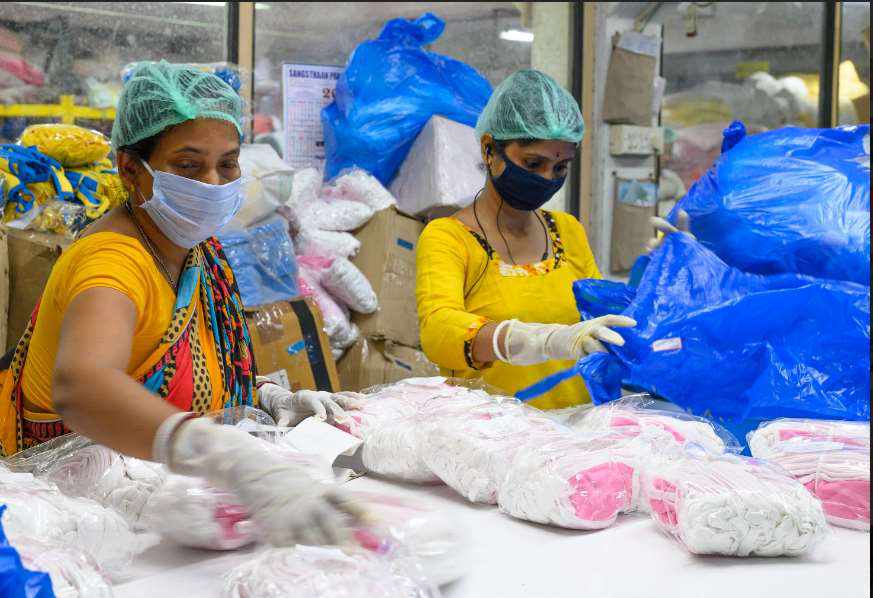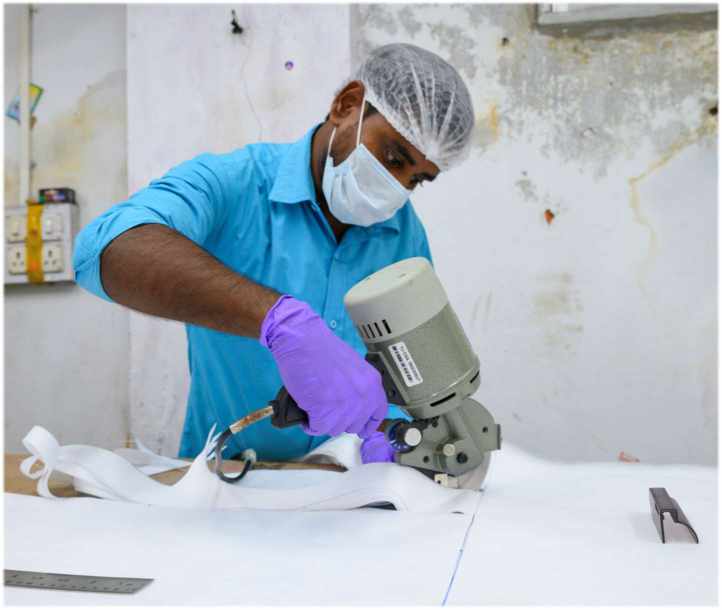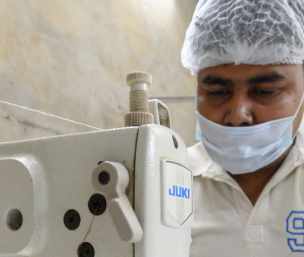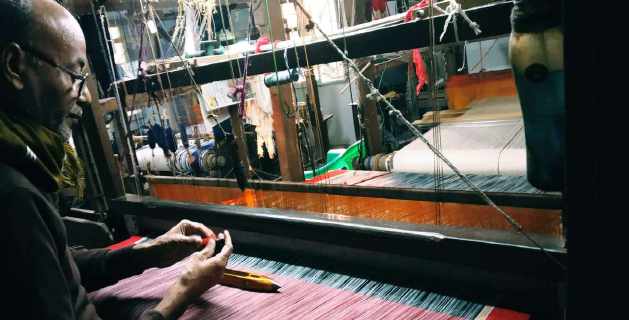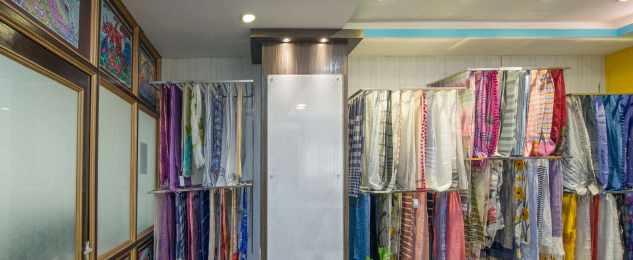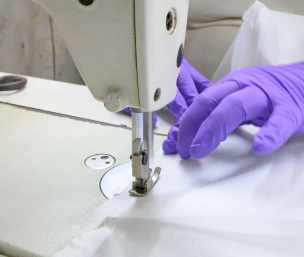 ---
Case Study
Project Summary
Tantuja is an apex cooperative society established on October 1st, 1954, run by a formally appointed Board of Directors. The society primarily engages in activities pertaining to the marketing of handlooms through its network of 84 outlets pan India as well as through e-commerce platforms.
In the four months duration of complete lockdown in the state, the society supplied government departments with PPE Kits (22 lakh units), three layered fabric masks (1.5 crore units), N-95 masks (3 lakh units), 3-layered disposable masks (30 lakh units), Face Shields (3.5 lakh units). During lockdown, Tantuja's functioning generated 24 lakh man-days and employed 75 MSME units.
Problem
When COVID-19 struck West Bengal, with the first reported case on March 17, 2020, there was an immediate and acute need for PPE kits, N-95 masks, sanitizer and face shields to equip frontline warriors. Unfortunately, there was no ready machinery in the state for production of PPE kits and masks – the two most vital weapons in the war against COVID.
During the four-month long lockdown, districts within the state were completely disconnected from each other due to complete lockdown in the State, as well as pan India. As a result, Tantuja's own active workforce was diminished to a mere 8-10 executives and officers. It was extremely difficult to arrange manufacturing units to function, since those workers were also facing travel restrictions due to complete lockdown. Moreover, neither was there any ready unit in the state that was manufacturing non-woven (technical) fabric, nor was there any factory manufacturing PPE Coveralls.
The Standard Operating Procedure (SOP) was absent in terms of developing a speedy production and supply chain without compromising the newly imposed COVID-19 health and safety guidelines.
Solution
Despite these odds, during lockdown, the handloom cooperative society undertook an extensive production and distribution exercise for equipment of critical importance such as PPE kits, masks, face shields and Coveralls. Where there was no unit for the manufacture of PPE kits, Coveralls made of non-woven technical fabric were provided.
Tantuja was entrusted by the Dept. of MSME&T, Govt. of West Bengal to coordinate and collaborate with technical experts, fabric/textile manufacturers and govt. approved quality testing agencies to supply this essential equipment by undertaking what was previously thought to be impossible.
Tantuja mediated with technical experts, govt. accredited testing agencies and renowned textile manufactures of the state to introduce the production of technical fabrics and masks in the state.
Garment manufacturing units were instructed to arrange production lines of technical fabrics (non-woven). Their workforce was given special training to produce Coveralls for PPE kits.
Permissions were obtained from administrative levels, carefully planning transportation and functioning of workers – both within the office and of partner units. Vehicles and personnel were registered with special permits to travel and operate.
Concurrently, govt. guidance was sought in terms of procurement. e-tenders were floated which facilitated increased participation. Testing of coveralls at govt. certified agencies such as SITRA and Metal and Steel Factory, Ichhapore was organised. To ensure 100% quality compliance, all samples were checked by reputed third-party Testing Agencies, also appointed through e-tender.
Tantuja's marketing and quality control team coordinated with MSME units involved in the manufacture of PPE Kits, Coveralls and Masks. To ensure quality compliance, third party Testing Agencies were recruited, who, along with technical officers of Tantuja, regularly visited the MSME units and devised Standard Operating Procedures (SOPs), in light of the new safety guidelines, social distancing and sanitization measures.
Outcomes
In the four month long complete lockdown within the state of West Bengal, Tantuja acted as a mediator and supplier of essentials to various govt. departments.
Tantuja supplied equipment to government departments such as the
Dept. Of Health and Family Welfare,
Kolkata Municipal Corporation,
Dept. Of Disaster Management & Civil Defense,
West Bengal Police,
Kolkata Police,
Dept. of Fire & Emergency Services,
ESI and other govt. departments
Some of the key developmental outcomes of the initiative are as follows:
It enabled MSME units to function and employ labours during complete lockdown and generate livelihood
It paved new roads in the state for research and development in the field of manufacturing of technical fabrics and other items required in the battle with the virus.
It helped the state government in terms of procuring from within the state, without having to depend on import from China, thus saving huge cost.
Tantuja educated and worked to spread awareness in terms of functioning amidst new safety guidelines of sanitization and social distancing
While at the beginning of lockdown, the textile labour force was facing a huge threat of unemployment, Tantuja ensured mobilization of labours to employ them in factories which were engaged in production of essential items in the fight against Covid-19. This resulted in generating 24 lakh man-days and engagement of 75 MSME units. This has immensely enriched the lives of vulnerable groups who were affected by the unusual economic crisis arising out of Covid-19 during lockdown.
In the four-month long complete lockdown, Tantuja supplied government departments with the following:
22 lakh PPE Kits,
1.5 crore three layered fabric masks,
3 lakh N-95 masks,
30 lakh 3-layered disposable masks,
3.5 lakh Face Shields.
During lockdown, Tantuja's functioning generated 24 lakh man-days and employed 75 MSME units.
Furthermore, the experience gained from this exercise has empowered the cooperative society with the knowledge, skills and confidence to put up a stronger and more structured fight against any similar pandemic in the future.
---
For more information, please contact:
Mr Rabindranath Roy, OSD & EO Managing Director, Tantuja at tantujasarees@gmail.com
---
(The content on the page is provided by the Exhibitor)